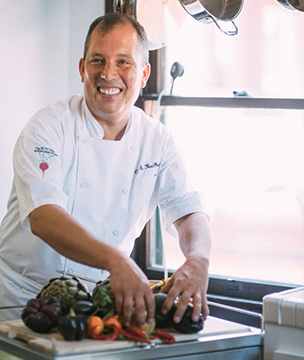 Carl Macpherson
Executive Chef
Chef Carl received his classical training at the Culinary Institute of America in Hyde Park, New York, before joining the Ritz-Carlton Hotel Company in 1993. He spent over a decade with the Ritz-Carlton, honing his skills at various Ritz-Carlton properties all over the world.
In 2013, he felt the urge to return home to California and accepted the position as The Kitchen's executive chef, charged with maintaining its 30-year legacy of culinary excellence.
He lives in Pasadena, and in his free time is a soccer hooligan.