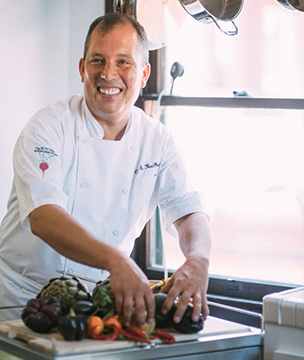 CARL MACPHERSON
Chef Carl received his classical training at the Culinary Institute of America in Hyde Park, New York, before joining the Ritz-Carlton Hotel Company in 1993. He spent over a decade with the Ritz-Carlton, honing his skills at various Ritz-Carlton properties all over the world. In 2013, he felt the urge to return home to California and accepted the position as The Kitchen's executive chef, charged with maintaining its 30-year legacy of culinary excellence. He lives in Pasadena, and in his free time is a soccer hooligan.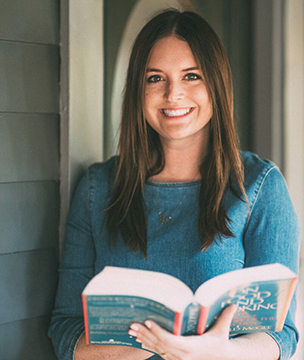 VANESSA PHELPS
Vanessa joined The Kitchen family in 2006 and currently leads our catering office, overseeing all of the events from the initial inquiry to the final billing. Trained by Peggy Dark in the fine art of menu planning, she works with our event coordinators to bring balance and beauty to each proposal (plus details, lots and lots of details). She enjoys working in such a unique, client-focused company with a mission that extends far beyond great food and service. Vanessa is mom to her adorable dog, Simon, who has become the office mascot.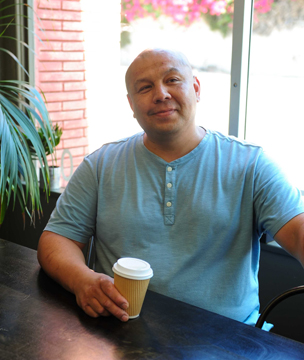 MARIO TERAN
Mario joined The Kitchen in 2005 and quickly established himself as someone who always gets it done. A true problem-solver, over the years Mario has played a key behind-the-scenes role in almost every facet of The Kitchen. In 2018 he was promoted to Gourmet-to-Go manager. Now, no longer behind the scenes, he tackles his biggest challenge yet. When Mario's not at work, he enjoys spending time with his wife and three children.
CHLOE RECTOR
An actual LA native, Chloe started at The Kitchen many years ago as a server, but with her diverse skill set, she quickly found herself wearing many hats. In 2015, she took her talents over to our Gourmet-to-Go department to help streamline processes, and she's been there ever since, steadily growing the brand. When she's not at work, you'll probably find her out hiking or hunting for LA's best new food trucks.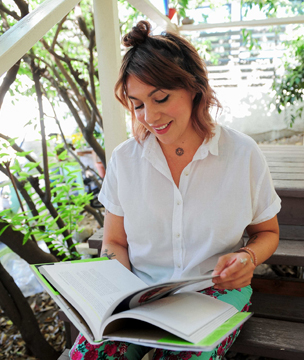 NICOLE BONILLA
Nicole joined The Kitchen in 2017 as one of our talented cooks, preparing and plating our signature dishes at events all over Southern California. A true culinarian, Nicole brings her first-hand experience, as well as a dash of artistic sensibility, to every menu she prepares. When she's not putting together the perfect appetizer reception, or cheffing a party, you can catch her outdoors, camping in the Redwoods or rock climbing in Joshua Tree with her two boys.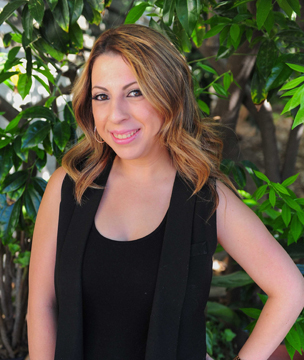 CARLY DIAZ
Carly joined The Kitchen team in 2015 as the Gourmet-to-Go office manager. With a background in hospitality and focus on customer service, it wasn't long before she transitioned to planning full-service events in the catering office. Carly's focus is always on the guest experience, from the initial phone call to the final thank you notes. In her free time, Carly loves traveling, amateur iPhone photography, and animals (especially dogs).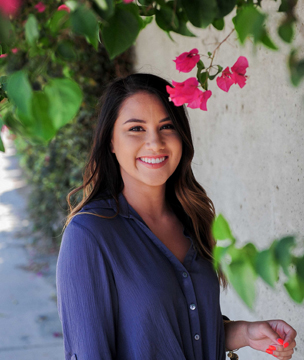 SAMANTHA SANTOS
Samantha is one of the newest members of The Kitchen family, and as a recent college graduate, she is eager to apply her skills and further explore her passion for food, culture, and events. Her studious approach begins with great attention to detail, and from there she creates events that truly capture the vision of her clients. Born and raised in Southern California, she enjoys all things fun-in-the-sun!
Wedding and Event Managers
---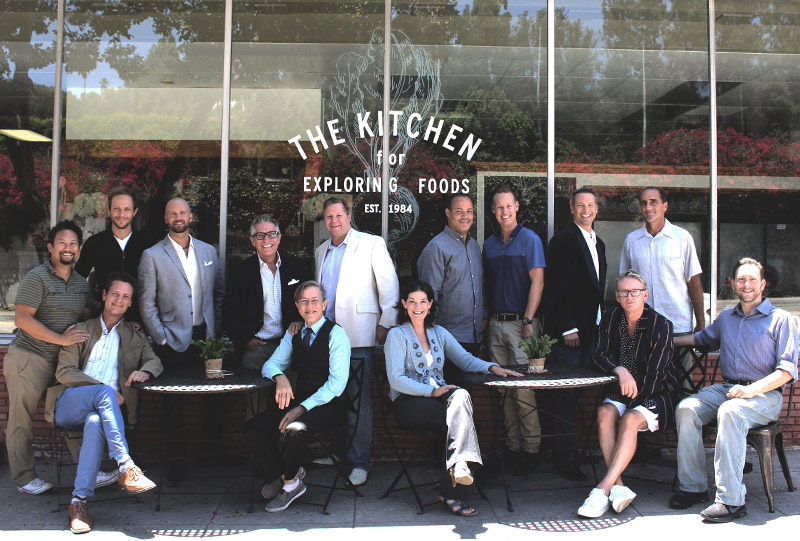 Top Left – Right: Ricky Pak, Spencer Harris, Matt Roseman, Brian Patella, Rich Seitz, Marlon Correa, Brian Laswell, Edward Zoellner, Mark Duffy
Bottom Left – Right: Sandro Mastrobuono, Trey Brinkley, Christine Abraham, John Robinson, Scott Silver