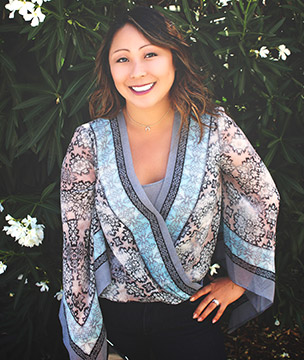 AMY VIGOUROUX
Amy is the General Manager for The Kitchen. Originally from the East Coast, Amy grew up on a small farm in northeastern Pennsylvania and remembers going to the farmer's market each week with her Nana to get some of the sweetest strawberries and juiciest corn. After graduating from Johnson & Wales with a degree in Event & Hospitality Management, she worked at the Wells Fargo Center in Philadelphia managing over 300+ events each year. She moved to New York City focusing on Corporate Event Catering and managing several hospitality programs at Goldman Sachs, General Motors, and Bloomberg, LP. Amy stays balanced by practicing yoga, taking beach trips with her husband Alex, and walks in the park with their mini poodle Darby.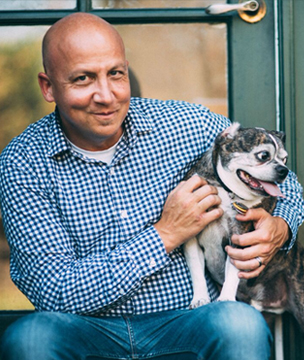 ARI CHAET
Ari came to California in 2001 as a refugee from the Chicago winter. He joined The Kitchen in 2004 and quickly established himself as one of the most sought-after event managers, specializing in large, complex events. In 2012 he moved into an operational role overseeing all of the events and working to groom the next generation of event managers. He lives in Pasadena with his wife, Bella, whom he met at The Kitchen, their dog, Deniro, and their cat, Etta James. He doesn't really have spare time, but if he did he would spend it in Italy.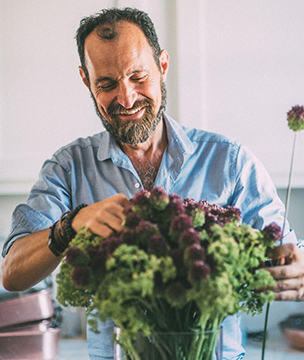 BRENT SHERMAN
With a hospitality degree and a lifelong love of food and fun, Brent came to The Kitchen over twenty years ago. And for over twenty years he has been one of its creative forces. Equally adept at designing menus as event spaces, Brent can also mix a mean drink… And design a color scheme. And he knows linen, and flowers, and possesses a near encyclopedic understanding of food. All of this and the skill to organize and execute grand scale or intimate affairs. He has been known to make radish topiaries (seriously; and, yes, they're amazing) and other hand crafted details that make a party special. Brent is proud to work with and lead The Kitchen's next generation of event and service professionals. He looks forward to helping you produce your next party.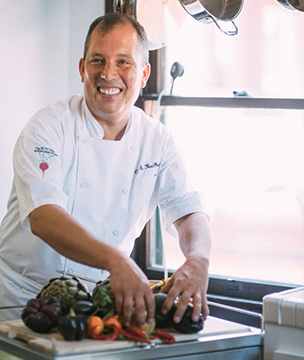 CARL MACPHERSON
Chef Carl received his classical training at the Culinary Institute of America in Hyde Park, New York, before joining the Ritz-Carlton Hotel Company in 1993. He spent over a decade with the Ritz-Carlton, honing his skills at various Ritz-Carlton properties all over the world. In 2013, he felt the urge to return home to California and accepted the position as The Kitchen's executive chef, charged with maintaining its 30-year legacy of culinary excellence. He lives in Pasadena, and in his free time is a soccer hooligan.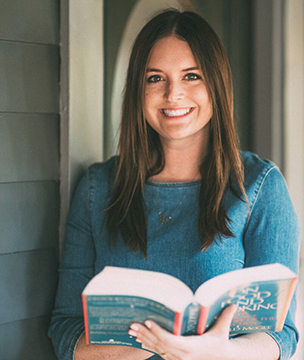 VANESSA PHELPS
Vanessa joined The Kitchen family in 2006 and currently leads our catering office, overseeing all of the events from the initial inquiry to the final billing. Trained by Peggy Dark in the fine art of menu planning, she works with our event coordinators to bring balance and beauty to each proposal (plus details, lots and lots of details). She enjoys working in such a unique, client-focused company with a mission that extends far beyond great food and service. Vanessa is mom to her adorable dog, Simon, who has become the office mascot.
JULIAN BRAILSFORD
Since 1998 Julian Brailsford has had the pleasure to be a part of the Kitchen family, where he has played the role of server, bartender, manager and his true passion, chef. His many experiences have allowed him to bring a creative touch and perspective to Gourmet-to-Go, where he enjoys bringing new menu items and creations to our guests. Loving what he does and providing guests a great experience is what drives him the most.
AMY MORIMOTO
Amy joins the Kitchen team from New York, where her love of event planning has allowed her to create unique experiences in such iconic locations as Rockefeller Center and the Brooklyn Botanic Garden. While studying language in France, she paid particular attention to food, wine, and culture, which elevated her menu planning knowledge and keen sense of hospitality. With a passion for all things cuisine, she continues to explore the dynamic Los Angeles restaurant scene.
KATE TAYLOR
Kate began with The Kitchen at the young age of 16 and has worked over the years in a variety of positions to support herself through school. Since graduating this year with a bachelor's degree in Hospitality Management, she has grown with us to become one of our talented event coordinators. Her knowledge of the business, both front and back of the house, helps to ensure the complete success of every event she is a part of. Even after 6 years, our classic chocolate Bouchon cakes are still her all-time favorite dessert!
TAYLOR LEWIS
Taylor's sweet Southern charm is what keeps our office going. She coordinates new hires ensuring that we have the most qualified, friendly faces working our events. Her recent move to Los Angeles has expanded her life-long love for cooking and food, and avocados!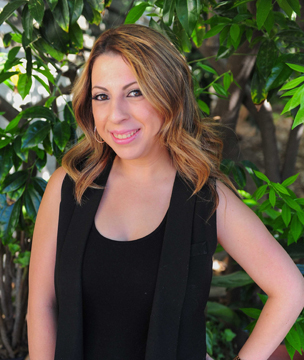 CARLY DIAZ
Carly came to the Kitchen after being a Member Relations Manager at a local country club. Since joining our team, she has been able to further explore her passion in food and wine as well as event coordinating. Carly looks forward to helping you plan your next Gourmet – to - Go event.
JENN FAIRBANK
Jenn is a Florida native and has been with the Kitchen since 2013, returning in November after having her son. She has been in the event world since her move to California in 2013. Her priorities are her family, her clients, cheeseburgers and cats. From quaint dinners to one-of-a-kind weddings, Jenn executes clients' wishes to a tee and loves the opportunities and challenges new events bring. In her free time, she enjoys reading and visiting the Studio City Farmer's Market for weekly inspiration.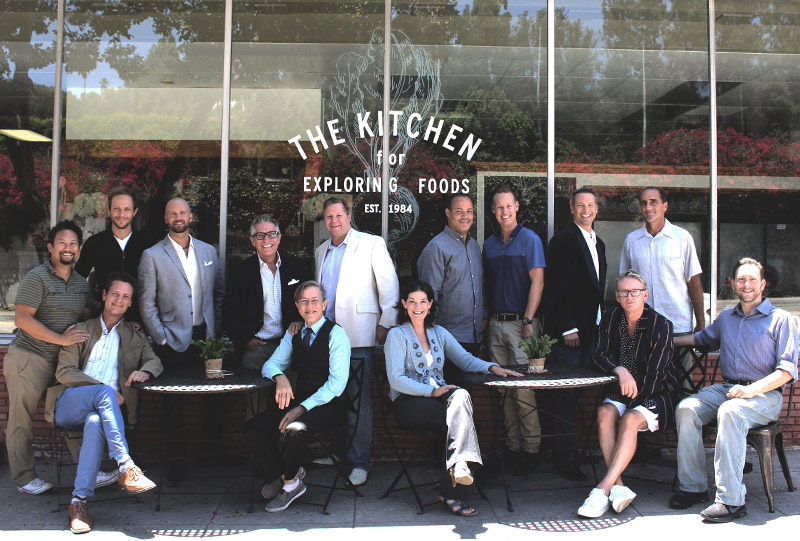 Top Left – Right: Ricky Pak, Spencer Harris, Matt Roseman, Brian Patella, Rich Seitz, Marlon Correa, Brian Laswell, Edward Zoellner, Mark Duffy
Bottom Left – Right: Sandro Mastrobuono, Trey Brinkley, Christine Abraham, John Robinson, Scott Silver